Concierge Computer Setup
The Return Of Personal Service!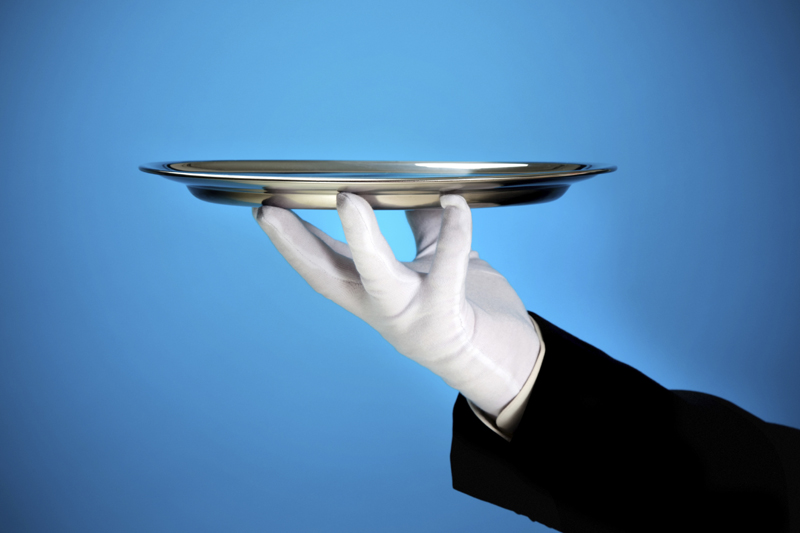 The days of the Mom-and-Pop store are virtually over. These small, service-oriented establishments have been replaced by big-box stores, superstores, outlet stores, and warehouse club stores like Wal-Mart, Best Buy, Sam's, Costco, Staples, and so on. The prices are good, but the service is generally lacking, to put it mildly.
Then there's the Internet, which gives us so many choices and so much information we're often frustrated by the whole ordeal. It is a more impersonal experience still, typically offering even less service than is available from brick-and-mortar volume retailers. Because virtually all human interaction and service are stripped out, Internet shopping can result in lower prices than anywhere else. As many have learned, that's not always a blessing.
Cost is always a concern, but many reporters would prefer to buy a computer selected specifically for their needs, one that has been tested and optimized for use with CAT software and, too, they want to speak with someone who knows and understands court reporting, both before they purchase and afterwards, if they have questions.
We offer our clients a Personalized Computer Concierge Service™ because we know that choosing the right computer and setting it up properly can be daunting tasks, and it doesn't end there. If there are problems after purchase, you must deal with warranty technicians who have absolutely no idea what a court reporter is or does. It can feel like you're talking to someone who speaks a foreign language; alas, all too often you are!
Serving our profession since 1991, eVerbatim understands the unique demands of court reporting. We don't just pluck computers off a warehouse or showroom shelf and ship them; we open each box and spend hours testing and configuring the computer, optimizing the settings for court reporters, and making sure it will perform maximally with modern CAT software. But it doesn't end there. After you have received your new computer, you can call us if you have questions about it and we can assist you with the warranty service or repair process.
That's what service means to us and it doesn't come with a high price tag either. Our computers are competitively priced and we offer award-winning models from Lenovo, maker of the highly acclaimed ThinkPad line. When you're in the market for your next computer, take a look at our offerings and give us a call if you have questions. We'll be glad to help and you'll be glad you did.
What is eVerbatim's Concierge Computer Setup Service™?
Here at eVerbatim, we don't just pull a notebook off a shelf, slap it in a box and send it out to you. We invest an average of five hours in every client who purchases a computer from us, a $600 value! Each system is configured by hand exclusively for its owner and tested so that we can ensure everything works before it arrives at your home or office. Service like this takes time so we ask that you allow 7-10 business days for us to prepare your new laptop for you. Then you should allow time for shipping (1-6 days, depending upon your location). Any notebook you purchase from us goes through a rigorous 200-step checklist to ensure the system is properly configured for court reporting. This includes:
Free pre-purchase consultation. We'll review your needs & preferences to help you choose.

Free post-purchase orientation. We'll review the laptop with you, check your connections, your audio, and answer questions.

Preventing Windows updates from downloading at unwanted times.

Removing unwanted trial and other "annoying" software.

Reconfiguring power-management settings.

Installing all updates (Windows- and system-related).

Optimizing audio settings for best possible recordings.

Installing FREE anti-spyware, antivirus, and registry-cleaning tools.

Installing and configuring the latest version of your CAT Software (if applicable).

Transferring your dictionary, include or block files, and settings to your new system (if applicable).

And more! Each computer takes nearly 3 hours to configure, and we invest over 5 hours, on average, in each customer.
Our customer support includes a free orientation. How does that work?
Our goal is to have your new computer ready for you to take out of the box and start using. But that's often not possible because some things may need attention after it arrives, so we include a free optional orientation session to fine tune any settings, go over your computer with you, and complete the installation of USB devices. Most USB installers require the device to be present and connected. We do load the drivers, but this is impossible to complete until the computer arrives and we can connect with our clients and finish the process together. For those reasons, we prefer to schedule these as soon as possible after the computer arrives and ask our clients to avoid making any changes to the setup until we review it with them. Orientations are scheduled by appointment during our regular business hours, M - F, 9a - 5p ET. During this orientation we'll review your new computer with you, test your mic(s) and adjust your audio, connect and test your writer and any USB devices, and answer any questions. These orientations are included at no charge and typically last about 30-45 minutes. Sometimes our clients request a lot of additional service, such as printer or scanner installations, and we are happy to oblige, but after 45 minutes we have to start charging for our time. (All of this is covered in more detail in the section below titled, "What about my other devices, programs & files.") But it doesn't end there. For 90 days after delivery we'll support any of the settings we've made during our custom configuration. This means you can contact us any time within that interval and schedule an appointment with a technician to review any of the settings we've made as we prepare a computer. As always, all tech sessions are handled by appointment.
And after 90 days?
Thereafter, we provide ongoing support and don't charge for the first quarter-hour of billable time. This service is over and above your warranty protection, but it is not a replacement for your hardware warranty from the manufacturer or your software support provided by the developers of the programs you use. Our mission is get your computer optimally configured for your use as a reporting professional and to correctly install your court reporting software and the key files you need to use it. If you encounter a problem down the road, whether it's six months or six years later, feel free to call us. We'll do our best to help or provide guidance and we'll try to keep the call to under 15 minutes, if possible. If not, at your option, we'll charge at our current hourly rate. The laptops we sell, Lenovo ThinkPads, include 24x7 manufacturer support by Lenovo, and eVerbatim is open from M-F 9a-5p ET. While Lenovo's warranty support is excellent, our techs understand court reporting and can help you throughout your ThinkPad ownership experience.
What about my other devices, programs & files?
Many of our customers use other programs they wish us to install and/or have files they would like us to transfer, or have printers, scanners, or multiple writers they want to connect during the orientation. We're happy to help with that, too, and apply our same 15-minutes-is-free policy. So if it takes that long or less to get your devices or programs installed or some files moved, there is no cost. After that, at your option, we'll charge our current hourly rate. (*For our voice writing customers, we will install your current licensed version of Dragon NaturallySpeaking and test it for functionality. However, we cannot assume responsibility for importing or migrating user profiles. That will remain your sole responsibility upon receiving your new computer.) Also, we may need you to provide any install media (we can download these files in many instances) and license numbers. If you have a lot of archived files, especially photo or audiosynch files, you'll need an external USB hard drive to facilitate the transfer. Third-party hardware may require drivers or tech support from the manufacturer or developer, and we can't guarantee we will be able to install every program or device. If there aren't current drivers available, or if your device isn't compatible with newer USB connections, we may not be able to successfully install and connect it.
What did he just say?
When we select a computer for our customers, one of the determining factors is the quality of its internal sound system. Other than court reporters, there is no other user group we're aware of that makes such extensive use of the recording features in a notebook computer. That's an easy place for a manufacturer to skimp, and we continually get reports from reporters who have purchased computers elsewhere that have sound-quality issues. Every laptop we sell comes with a solid internal sound card and microphone that we have tested extensively, and we don't stop there. We also optimize the audio settings in Windows to give you the best possible recordings for your audio synch.
--------------------------------------------------------------------------------------------------------------------
Power Optimized
Proper power settings are CLUTCH to a reporter. You don't want your screen turning off during realtime do you? Or your USB ports turning off because Windows thinks it's a good idea? All of our systems are power optimized ensuring your computer performs at it's best when you need it most!
Concierge Setup Included
Each laptop we sell includes our signature Concierge Setup Service™. So when your computer arrives it has already been tested, optimized and personalized for your specific needs, right down to your name in Windows! It's ready for your orientation!
Learn More About Concierge Setup Services

Audio Optimized


We know that to a working reporter there is nearly nothing as critical as the quality of your audio recording. That's exactly why we test each laptop before it leaves our office to ensure it achieves the best possible recording. While additional "tweaks" may be necessary after arrival, we also assist you in finding that audio "sweet spot."

Free Inclusions
In addition to our Concierge Setup Service™ , each system we sell also includes a selection of items you would normally have to pay for anywhere else. These inclusions vary between each model, but ALWAYS include a free USB flash drive (for transferring and transporting jobs) and a free audio splitter (for systems needing one).


Service After The Sale
We do our best to make sure your laptop arrives fully set up and ready to use. However, there are some things we simply can't do without having ALL your equipment connected. For that, we offer unmatched service after the sale. Once your system arrives and you get set up we can take control of it remotely (with your permission of course!) and complete the setup and fine-tuning process to your exact needs.

United States Based Support


There's nothing worse than a language barrier to compound an already-frustrating technical mishap. That's why tech assistance from both eVerbatim and Lenovo is provided right here in the USA, which means no more calls transferred overseas to a male operator named "Peggy". Combine that with Lenovo's lightning fast depot repair service (overnight shipping both ways is on them) and you can breathe a sigh of relief.

Checklist - Checked...
eVerbatim doesn't just pull a notebook off a shelf, slap it in a box, and send it out the door. Each system is configured by hand exclusively for its owner and tested so that we can ensure everything works before it arrives to your home or office. All of our laptops go through a rigorous 8-page checklist to make sure the system is properly configured for court reporting.

CAT Software Files Transferred
If you are using CAT Software that we have access to, we will install it AND make arrangements to transfer your include or block files, settings, and main dictionaries BEFORE you receive your new computer. This allows us to fine tune your settings and make the transition to your new system even more seamless. Please note this is only available for users of certain CAT Software vendors.

Windows Updates Tamed!
Windows updates are a big problem. The Internet abounds with tales of Windows downloads intruding at very inconvenient times, like in the middle of a proceeding or while you're editing rush copy. We tackle that problem for you by making a series of settings that prevent Microsoft from starting an update—unless you allow it. Windows updates are ultimately a good thing, but not when they interrupt you at the wrong time.

ThinkPads: The Gold Standard.
As Lenovo's flagship line, the ThinkPads have been widely regarded as the gold standard in computing for over 25 years. ThinkPads are made up of the best components featuring powerful processors and long battery life, all surrounded by a lightweight case, spill-proof keyboards, and, of course, that timeless and durable outer shell and legendary keyboard. If you're looking for the absolute best of the best, look no further than a ThinkPad laptop.