Online Webinars
eVerbatim Online Webinar Series

A very long time ago it became clear that the internet was changing the way we work, play and learn. However, it hasn't been until the past 4 or 5 years that broadband internet connectivity has spread to the majority of the population. In the days of dial-up internet we all managed to get along just fine with checking our email, reading the news or playing some basic games. When broadband was not only introduced, but made available in almost every market in the country, the amount of activities that could be completed online EFFICIENTLY skyrocketed. In 2005, just as broadband internet connections began reaching the last few sections of the country that were still only able to get dial-up, eVerbatim began offering online training webinars to users of the Total Eclipse CAT Software. Within a few months it became clear that there was a high demand for online training within the Court Reporting & Captioning Profession. As a result, EclipseSeminars.com was born.
Soon after we wanted to make sure we were not leaving out our clients on CAT Softwares other than Eclipse, so a generic webinar site, ReporterSeminars.com was born. Five years later, in 2010, EclipseSeminars.com has grown so much that it needed an overhaul, so EclipseWebinars.com was launched to replace the aging site and give our clients much greater access to content. In early 2011, ReporterSeminars.com was upgraded and became ReporterWebinars.com with more content and webinars for all the major CAT Software companies available. eVerbatim was the first company to offer training webinars to the court reporting profession, and now that the trend has caught on and our model is being duplicated we are even more committed to bringing our clients the best content and unsurpassed customer service at the best possible prices.
-------------------------------------------------------------------------------------------------------------------

EclipseWebinars.com provides quality, online training for users of the Total Eclipse CAT Software. We have recruited the most knowledgeable and talented presenters available to ensure you get the most training for the money. EclipseWebinars.com is the second generation of our online webinar websites. This new website, and the technology behind it, give you greater access to your training experience than ever before. Missed an email - not a problem! All important information (except your credit card number of course) is stored in our online system so all you need to do is log in. You can access CEU Forms, print invoices, register for live events and playback recorded events all from a single control panel. If you are a user of the Eclipse software and haven't tried our webinars, visit EclipseWebinars.com today and see what you've been missing.
-------------------------------------------------------------------------------------------------------------------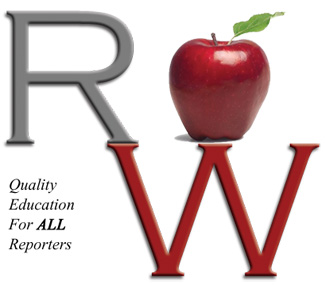 ReporterWebinars.com, which has been upgraded for 2011, offers training on a wide range of topics useful to all reporters, regardless of which CAT Software you are on. With this new version of our site we took all the knowledge and advancements put into EclipseWebinars.com and improved it even further with the launch or ReporterWebinars.com (formerly ReporterSeminars.com). With topics ranging from passing certification tests, improving speed & accuracy, how to best use court reporting related technology to how to configure a computer specifically for a court reporter, everyone should find something they like at ReporterWebinars.com. In the VERY near future, ReporterWebinars.com will begin offering training series for users of many different CAT Software brands.

Grid List

Grid List